YES, WHAT ARE YOU TO DO... when those typical Steroid/antibiotic treatments are leaving you wondering - "isn't there a real solution to these horrible skin/itching issues". The extreme examples displayed on this page are provided to open your eyes to where you might be able to take your dog over coming months, and strongly illustrate the proficiency with which NZYMES products & programs are successful on a regular basis! Whether you want to continue believing the rhetoric about "dog allergies" or not, you're obviously looking for some kind of effective answer!
All of the dogs found on this page were 'accused' of having allergies - to almost anything you can imagine, with no hope of any better future based on that diagnosis; where there is no real resolution for "allergies in dogs". Yet, ALL were transformed into a greater realm of wellness in months via the NZYMES yeast removal process for rebalancing the gut and restoring control to beneficial bacteria as rightful master of that environment. We call this process the NZYMES Healthy-Skin Program.

We could get into a deeper argument about yeast versus allergies here; like very often the vet will find yeast in the ears or collected within toes of the feet, or even the stinky odor; where does all that come from? There's only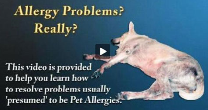 one reasonable answer - Yeast! But, rather than belabor the subject with more text, just CLICK this Picture>> for an enlightening Video providing increased understanding. Then, lower on the page you'll see how you can get started on a Program that really will give you the desired results. Please know - that you are not just purchasing some products, with hopes of a magic turnaround. You are also enlisting the HELP of an entire team dedicated to your success and restoring some "quality of life" for your dog to enjoy.
Upon finishing the Video, we suggest you take some moments to make use of our handy Symptom Checker to review possible symptoms seen with
your dog. You may be surprised by how many symptoms exist that you've not paid much attention to. Then, for further peace of mind, take some time to see what the real customers are saying about NZYMES and results witnessed using the products and Programs. Just CLICK this Gold 5-Star LOGO.
Ask yourself, "What could be better than seeing my dog with healthy skin and a healthy playful attitude on life again - over coming months?" Why wait? Instructions are provided below to attain a weight-appropriate Healthy-Skin Kit so you can start your dog on the pathway to restored health that you have no chance of achieving on your current path. You can learn more by reviewing our Healthy-Skin Program.
TAKING THE STING OUT OF DOG ALLERGIES:
GET YOUR KIT ON ORDER TODAY!
Your precious canine friend deserves a chance at relief from what has erased quality of life - for whatever period may be involved. We typically speak to customers that have been trying to solve these problems through standard methodologies for 3-5 years, and some as long as 8-11 years. Seems really sad, if not sinful, to let a dog suffer that long - with something that can be turned around in only months. You're invited to CALL US - whenever you feel like it - to begin understanding the lever of customer service the comes along with your purchase. 877-816-6500 - hours: 9am Eastern time to 6pm Pacific time, M-F.
For smaller dogs, under 60lbs, the $114 Small Healthy-Skin Kit is the more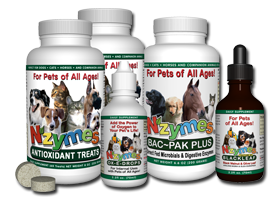 convenient choice - as it allows you to provide the chewable TREATS to the dog daily, which is better if you desire to "provide treats". This KIT can also be used for dogs over 60-lbs where cost or budget is not a factor, and you enjoy providing the Treats (4-treats per day are required during 'doubling' periods). So, if either situation fits and you are ready, CLICK THE PICTURE TO ORDER!
For LARGER dogs, over 60lbs, the $118 Large Healthy-Skin Kit provides the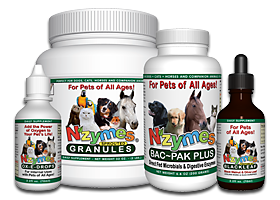 more economical choice (likewise for smaller dogs). The difference being, you add the Sprouted Granules - into the food - as the daily nutrition supplement. The Granules will outlast the Treats by about 3 to 1, so it's all about economics. The Granules are also the base product from which the Treats are made. Again, if ready, just CLICK THE PICTURE TO ORDER!