Help Your Cat's Joint Problems Quickly And Naturally
Does your cat seem to be limping? Is he or she slowing down and not jumping up on the counters like they used to? Is it taking them longer to get up from their naps?
Cats are tricky animals. It is hard for cat owners to tell if/when our babies are in pain. All we can do is watch their routines and judge to see if we think they may need a trip to the vet or some nutritional support.
If you think your cat is struggling with joint problems – get them on Nzymes® Treats right away! We have had such tremendous success with many types of joint issues in pets ranging from a small limp due to severe arthritis and paralysis.
And, in many of these cases, you will see such quick results that you'll be blown away! Read one of many stories we have received from our customers below.
Why Does It Work?
From years of experience, we've found that MOST of the joint-pain problems that cats experience are related to loss or break-down of the critical synovial fluid needed to cushion & lubricate joints, which protect the cartilage while maintaining comfort. LACK of critical enzymes like SuperOxide Dismutase (and its cousins) contributes strongly to synovial fluid degrading, drying up, or losing lubricating qualities. The result is wear or damage to cartilage, along with inflammation, soft tissue damage, and pain. Our Antioxidant Treats for Pets and Nzymes® Sprouted Granules give this critical synovial fluid back to cats, naturally. Just add one treat to their meal per day. 60 day supply.
Products Recommended for Cat Joint Problems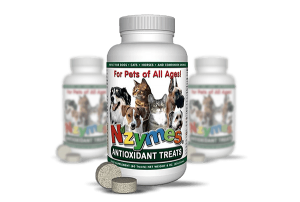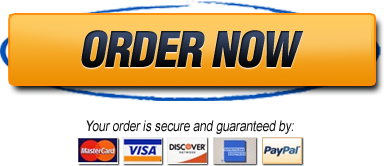 Jessica K. – NV
I just want to thank Nzymes for giving my two oldest cats their lives back. Chloe and Scotch were strays that I found as kittens 18 years ago. They've not always been the healthiest of cats and Chloe wasn't supposed to live past 6 months old after she prolapsed her uterus and had to have a blood transfusion. Well I have been worrying about both of them because they've really started to slow down. 5 years ago they would chase me down the steps in my house and now they kind of "hobbled" down the steps instead. I started looking online for something that wasn't medication that could maybe help their joints in their older years…and I found Nzymes. I ordered a bottle of antioxidant treats for pets and I started giving it to them in their wet food every morning for 5 days. I swear to you that I was blown away by the results! Scotch now jumps up on the TOP of the cabinets in the kitchen and Chloe is SPRINTING down the stairs! They seem like they have so much more energy and no joint problems at all! They'll be taking these treats for the rest of their lives. Thank you Nzymes!