Nzymes Usage Calculator for MINI Healthy-Skin Kit with Granules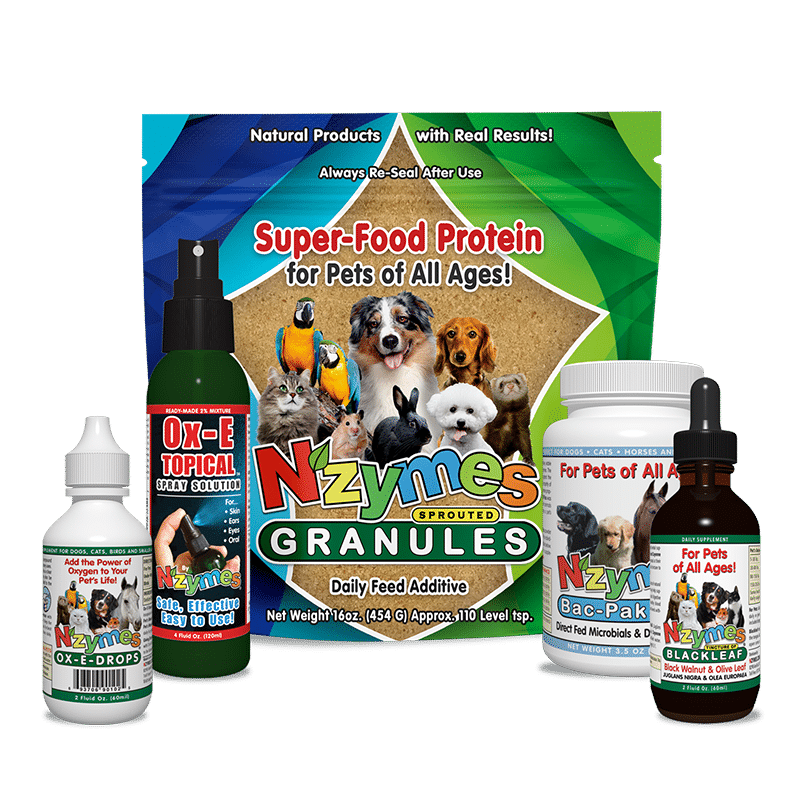 Recommended for Daily Use with Small Pets and Companion Pets
Enter the pet's weight (in lbs.) below
PRINT the form to use as your daily guide
These usage guidelines OVERRIDE guidelines on the bottles when following the Healthy-Skin Program.
Important: Blackleaf and BacPak Plus have delayed start dates!