Healthy Respiratory Program for Dogs, Cats, or Horses

There are many different respiratory issues that a dog may encounter in his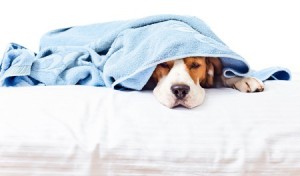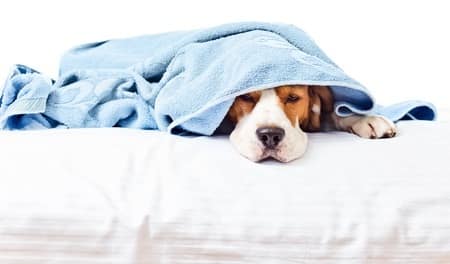 lifetime. Just like humans, respiratory problems in dogs may include symptoms like coughing, sneezing, runny nose and chest congestion. Do not ignore these symptoms if you notice your dog or cat (or horse) battling with them.
For those who feel more comfortable using a more 'holistic' yet highly effective approach, we offer our Healthy-Respiratory Kit, and have provided below a short instructional VIDEO to illustrate how easily you can help you dog, cat, or even a Horse to overcome significant respiratory health challenges.  Our Healthy-Respiratory Program is crafted as a 2-Product approach to aiding an over-challenged immune system to address the problem naturally, quickly and effectively. If you seriously want your pet well again, this Program seriously works. We have seen hundreds of rebounds from scary cases of pneumonia over nearly two decades.
The 2-Product and Dual-Approach System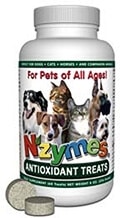 Our 2-Product Immune Boost: 1) in accordance with Instructions
(below), the Ox-E-Drops get added into the daily DIET, and work within the blood-stream to aid the immune system in combating and eradicating microbial invaders; 2) Secondly, the Antioxidant Treats provide special Nutritional resources the body needs and craves and can be highly effective in supporting improved immune performance needed during such extreme challenges a body faces; maximizing such performance is a key part of getting quick results, as in all such challenges the immune system must do its portion for desired success.
The Dual-Approach Direct-Respiratory Defense: 1) First, the Ox-E-Drops, as added to the diet, are busy working within the blood stream to create a chemical reaction which weakens the 'outer shell' of invading microbial elements, thus rendering them defenseless against the strengthened immune function; this this can be devastating to either bacterial or viral invaders; 2) Secondly, the Ox-E-Drops are also mixed with water in a Vaporizer for delivery directly to lungs and respiratory channels to help aid in destruction of invaders right where the major symptoms exist! This Dual approach is usually so effective that even the most challenging respiratory problems are generally reported to be cleared in 3-4 days. This would include the most troubling threats, such as Kennel Cough or Pneumonia in dogs.
---
Review the VIDEO Below to See the Simplicity of our Respiratory Program.
You Can then Access PRINTABLE Instructions Below the Video.
---
The NZYMES® Healthy-Respiratory Program has been used successfully with thousands of dogs, cats, or horses (on occasion) over the years to provide effective support for recovery challenges from respiratory problems such as kennel cough, pneumonia, canine influenza (dog flu), or more minor issues such as basic coughing & sneezing problems. The instructional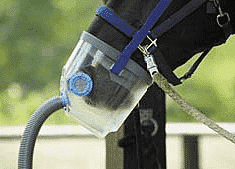 Video provided above will guide you through the simple process for a more 'natural' restoration of respiratory health for most any size of dog – up to 200lbs. If you have an extra-large dog, OR want to use the program with your horse, please call for guidance in relation to product usage or vapor usage,
especially where a horse may be the patient (due to the huge range of weight categories). In such a case, a Nebulizer may be more useful for vapor delivery. You will find NZYMES staff eager to help you with concerns about restoring health for your animal.