SAVE $5 ON YOUR FIRST ORDER - CLICK FOR MORE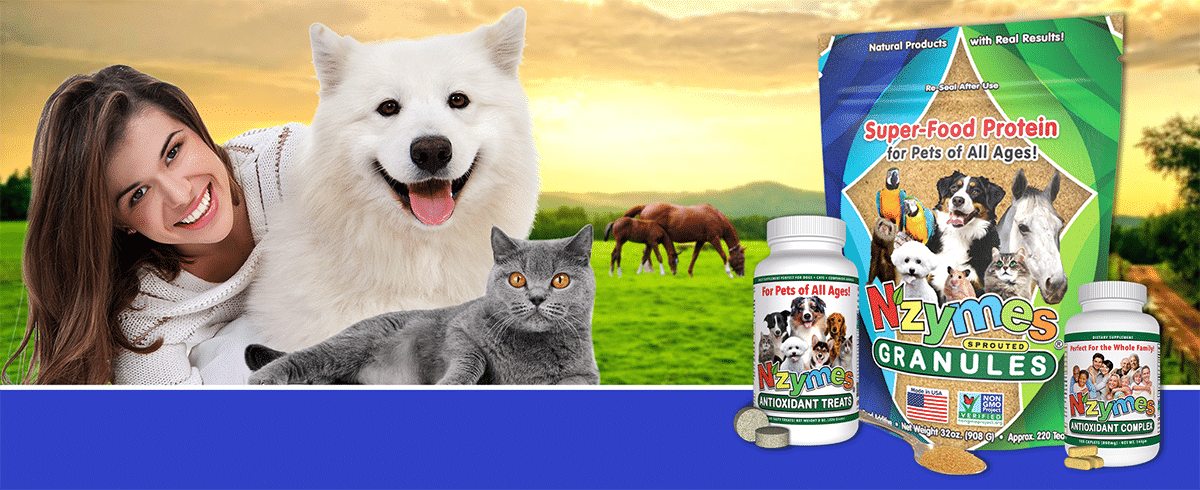 Powerful Protein Nutrition that Changes Lives!
Perfect for Dogs, Cats, Horses & People of All Ages
Product Spotlight: Christmas Specials are Back!
2 Great Holiday Offers!!
Christmas Kits – Feature 2 bottles of our Antioxidant Treats for Pets and 1 bottle of our Antioxidant Complex for People in a decorative Holiday box – all at a special price $23 below retail!. This makes it the perfect gift for Friends, Family…or Yourself! Remember… Everybody needs Enzymes! 
Peanut's Paks – Feature a bottle of our Healthy Skin Shampoo and a bottle of our Ox-E Topical Spray Solution in a cute little gift box featuring Snoopy and Woodstock – This great little bundle is priced at only $19.98 – That's $15 below standard pricing!  A great way to keep your furry friend clean and fresh. Peanut's Paks make the perfect Stocking Stuffer, whether for yourself or a loved one.
Our powerful Nzymes® Super-Food Supplements are made for Every Body!  They support life, whether it is for Dogs, Cats, Horses, or People. Our focus is simple, to help you achieve REAL RESULTS!
At Nzymes® we support the philosophy "You are what you eat!". Our natural, holistic approach to Pet and Human health has been gaining momentum for one very simple reason, nutrition works, and the results can be witnessed! Give your body what it needs and witness as it activates its natural restorative powers. Proper nutritional support can help the body repair faster, fight disease more readily, slow aging, and maintain its natural defenses.
Find the answers you seek at Nzymes® where each phone call, email, and chat is handled personally. Call Toll-Free (877) 816-6500