Antioxidant Complex for People
$29.99
Earn 150 points upon purchasing this product.
Are you ready to feel better every day?
Nzymes® Antioxidant Complex supplies "Live Nutrition" to assist your body in its struggle with free-radical damage. Each breath you take supplies vital oxygen for your cells. But as oxygen is spent, toxic by-products called Oxygen Free Radicals are produced. Over time, these free radicals accumulate and damage healthy cells, affecting general health and well-being.
Common signs of free-radical damage are joint aches and pains, hair loss, cracked nails, sore muscles, brain fog, fatigue, low energy, poor digestion, allergic reactions, poor immunity.
Your body's natural defense is to produce Antioxidant Enzymes. But this capability hinges on diet. We need "live food enzymes". Without them, our bodies lack the resources to keep pace with daily demands.
Nzymes® Antioxidant Complex supplies those resources. Each bottle contains 180 caplets – a 2 month supply for most adults.
2-pak Kit – $56.98   3-pak Kit – 80.97    6-pak Kit – 152.94   Energy Kit – 77.97   
FREE SHIPPING on orders of $65 or more
Description
A Powerful "Live Nutrition" Health Supplement for People of All Ages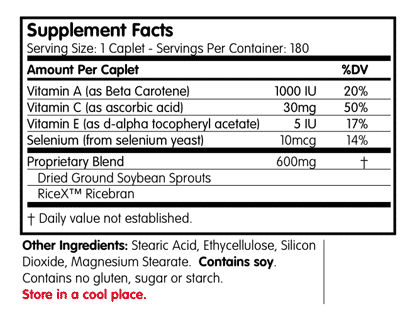 Nzymes® Antioxidant Complex for People is a daily vitamin-enriched Super-food supplement perfect for the entire family.  This concentrated formula may help support natural enzyme activity and promotes healthy cells and promotes natural free radical reduction.*  The powerful whole food nutrition works to replenish the body's need for raw food enzymes which are lacking in today's diets of cooked and processed foods*.  Doctors, Chiropractor, Nutritionists and Health Professionals have been recommending Nzymes® products for many years to help promote good general health, vitality, and longevity in people of all ages*
We GUARANTEE… Y
ou, Will, Feel the Difference!
We're so sure "You Will Feel the Difference" with Nzymes® Antioxidant Complex for People that we offer an "Unconditional 120 Day Money-Back Guarantee". Order and try it for 4 months and if you are NOT happy for ANY reason, you get your money back!
We are highly confident that you will recognize this as a "Natural Product, with Real Results" just like thousands of others have.
---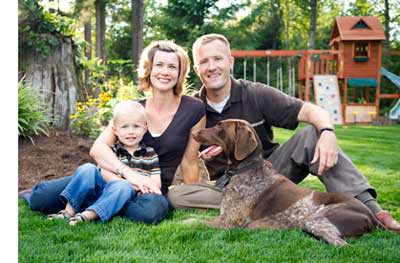 Usage Directions for Adults and Children:
Body-weight        Daily Usage
20-40 lbs.                Take 1 Caplet Daily
41-80 lbs.                Take 2 Caplets Daily
81-150 lbs.              Take 3 Caplets Daily
151-225 lbs.            Take 4 Caplets Daily
226+ lbs.                 Take 5 Caplets Daily
NOTE: Some conditions may require the doubling or tripling of the regular daily usage amounts for longer periods to achieve the best results.  Results are nutritional only.   Take daily with an 8 oz. glass of water before or between meals to improve protein digestion.  Hypoallergenic – Caplet Wt: 750 mg.
---
Nzymes® are MADE IN THE U.S.A.
Add Nzymes® Antioxidant Complex to your family's daily regimen today! Support good health and well-being.
*These statements have not been evaluated by the Food and Drug Administration. This product is not intended to diagnose, treat,  cure or prevent any disease.
Product Reviews
Additional information
| | |
| --- | --- |
| Weight | 0.45 lbs |
| Dimensions | 2.5 × 2.5 × 4.5 in |