Antioxidant Complex for People
$29.99
Earn 150 points upon purchasing this product.
Buy 2, Save $3 — Buy 3, Save $9!
FREE SHIPPING on orders of $65 or more
~ The Nzymes® Antioxidant Complex "live nutrition" formula benefits the body's antioxidant capabilities both directly, and indirectly, helping the body to perform better at cellular levels and thereby affecting the body positively in a myriad of ways – whether aches and pains related to aging, or avoiding issues that may normally degrade body health. One bottle of 180 caps may last an adult as much as 2 months, depending on weight and daily usage requirements.
Description
A Powerful "Live Nutrition" Health Supplement for People of All Ages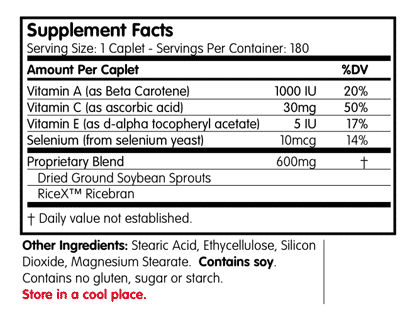 Nzymes® Antioxidant Complex for People is a daily vitamin-enriched Super-food supplement perfect for the entire family.  This concentrated formula may help support natural enzyme activity and promotes healthy cells and promotes natural free radical reduction.*  The powerful whole food nutrition works to replenish the body's need for raw food enzymes which are lacking in today's diets of cooked and processed foods*.  Doctors, Chiropractor, Nutritionists and Health Professionals have been recommending Nzymes® products for many years to help promote good general health, vitality, and longevity in people of all ages*
We GUARANTEE… Y
ou, Will, Feel the Difference!
We're so sure "You Will Feel the Difference" with Nzymes® Antioxidant Complex for People that we offer an "Unconditional 120 Day Money-Back Guarantee". Order and try it for 4 months and if you are NOT happy for ANY reason, you get your money back!
We are highly confident that you will recognize this as a "Natural Product, with Real Results" just like thousands of others have.
---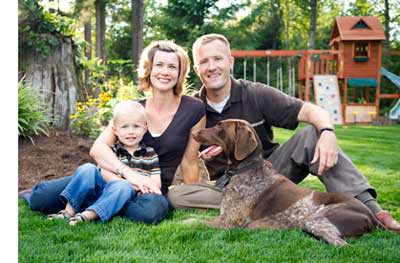 Usage Directions for Adults and Children:
Body-weight        Daily Usage
20-40 lbs.                Take 1 Caplet Daily
41-80 lbs.                Take 2 Caplets Daily
81-150 lbs.              Take 3 Caplets Daily
151-225 lbs.            Take 4 Caplets Daily
226+ lbs.                 Take 5 Caplets Daily
NOTE: Some conditions may require the doubling or tripling of the regular daily usage amounts for longer periods to achieve the best results.  Results are nutritional only.   Take daily with an 8 oz. glass of water before or between meals to improve protein digestion.  Hypoallergenic – Caplet Wt: 750 mg.
---
Nzymes® are MADE IN THE U.S.A.
Add Nzymes® Antioxidant Complex to your family's daily regimen today! Support good health and well-being.
*These statements have not been evaluated by the Food and Drug Administration. This product is not intended to diagnose, treat,  cure or prevent any disease.
Product Reviews
Additional information
| | |
| --- | --- |
| Weight | 0.45 lbs |
| Dimensions | 2.5 × 2.5 × 4.5 in |