Antioxidant Treats for Pets
Earn 125 points upon purchasing this product.
Because Every Pet Needs Enzymes!

Is your pet slowing down? Are sore hips/joints affecting mobility? Are aging and low energy taking their toll? Is there shedding and poor skin? Are there neurological troubles?
Low Enzyme Levels (LEL) can be at the root of all these issues.
60 Treats per Bottle
This "live nutrition" supplement provides your pet with resources the body needs for optimum health, working at the cellular level. Doesn't your pet deserve to feel better every day? Try the Antioxidant Treats today and see what a difference "live food" nutrition can make for your furry friend.  (Full Details Below)
FREE SHIPPING on orders of 3 or more!
2-pak Kit – $48   3-pak Kit – $69   6-pak Kit – $126
Give your pet Nzymes® Antioxidant Treats daily! This concentrated formula provides pets with an enzyme-rich food source plus powerful natural antioxidant protection. The live ingredients add the key nutrients needed for a long and vital life and the quality building blocks a pet's body needs to cleanse toxins and free radicals from soft tissues to maintain the normal healthy functioning of the immune system. The 60 chewable treats per bottle should provide an approximate 2-month supply for a dog 10-60 lbs, except for periods where doubling may be needed for extra help.
Benefits:
Since antioxidant enzymes work at the cellular level, nearly every aspect of life and health can be affected. Typically, the Treats provide support for the following areas of health:
---
Many of our customers came to us looking for natural support for one of the reasons listed above. They soon discovered that other areas of their pet's health underwent positive changes as well. See what people have shared about the Antioxidant Treats on our Reviews mechanism on the next tab. For us, nothing can be more satisfying than being able to offer a simple product that can have a profound impact on the lives of pets everywhere!
---
Hear a typical Customer comment - from Ms. Francis Benson talking about her Chihuahua, Charlie:
---
INGREDIENTS
Dried Ground Soybean Sprouts, Heat Stabilized Rice bran, Vitamin A Supplement, Ascorbic Acid, Vitamin E Supplement, Selenium Yeast, Defatted liver, Natural Beef flavor. Stearic Acid, Cellulose, Silicon Dioxide, Magnesium Stearate. Contains no­­­­ gluten.
Ingredients:
Séché au sol germes de soja, Chaleur son de riz stabilisé, supplément de vitamine A, acide Ascorbic, supplément de vitamine E, levure de sélénium, Degraissee foie, Saveur de boeuf naturel. Acide stéarique, cellulose, dioxyde de silicium, stéarate de magnésium.  Sans levure, gluten.
GUARANTEED ANALYSIS / ANALIZE GARATIE
47% - Crude protein (Min) / Protéines brutes (Min)
1.18% - Crude fat (Min) / Gras brutes (Min)
3.6% - Crude fiber (Max) / Fibres brutes (Max)
10.77% - Moisture (Max) / Humidite (Max)
.02% - Calcium (Ca) (Min)
1000 IU/lb - Vitamin A (Min) / La vitamine A (Min)
5 IUlb - Vitamin E (Min) / La vitamine E (Min)
10mcg/lb - Selenium (Min) / Sélénium (Min)
30mg/lb - As­­corbic Acid* (Vitamin C) (Min)/La vitamine C (Min)
*Not recognized as an essential nutrient by the AAFCO Dog and Cat Food Nutrient Profiles.
Feeding Guidelines
The product is not for human consumption and is intended for supplemental use only; not intended as a pet's primary daily meal or food source.
Pet Weight                             Regular Daily Usage
10 Lbs. or less……………………………….. 1/2 Treat Daily
11 Lbs. to 60 Lbs……………………………     1 Treat Daily
60 Lbs. to 150 Lbs…………………………    2 Treats Daily
150 Lbs. or more…………………………….  3 Treats Daily
DIRECTIONS: Give Nzymes® Antioxidant Treats to pets daily. Usage amounts may be split morning and evening. For finicky pets crush the tablet and mix with regular meals or with plain yogurt (no added sugar). Cat Options: Give or mix with Tuna in spring water or plain yogurt (no added sugar).
NOTE: Remember to provide fresh clean water for your pet daily.
RECOMMENDED: We generally suggest to DOUBLE the usage amount for the first 2 weeks, however, some Nzymes® Programs may begin with lower usage. The added nutrition supports the body with recovery issues and detoxification processes. Usage amounts may be split into two meals.
EVERY SITUATION IS UNIQUE. Some pets may require doubling or tripling of the regular daily usage amounts for the best results.  This product works nutritionally and any results are nutritional only and in no way meant to imply that you should not see a veterinarian. Be sure to see your preferred veterinarian for any special circumstances.
Do Not Cook, Heat or Microwave. (Store at Room Temperature)
Additional information
| | |
| --- | --- |
| Weight | .55 lbs |
| Dimensions | 2.5 × 2.5 × 5 in |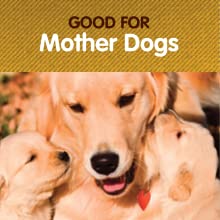 Breeding, Delivery & Recovery
MOTHERS – Good nutrition provides the keys from breeding to pregnancy and recovery. A poorly nourished mother, especially ones that are over or under weight may suffer reproductive problems, that affect the health of the pups.That's where the Super-food Nutrition in our Antioxidant Treats or Sprouted Granules contribute to support the mother's nutritional needs and deliver that support through the mother to her full litter of puppies.
HOW TO BEGIN – Start the mother on a DOUBLE amount daily six (6) weeks prior to estimated puppies birth. Continue to DOUBLE for 60 days after the puppies are delivered for her recovery.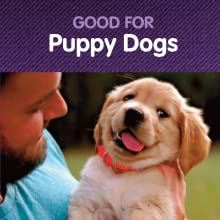 Growth
and Development
PUPPIES – First, use quality food with balanced protein to support strong bones and muscles & avoid growth problems. Carbohydrate calories provide a puppy with boundless energy, but today processed pet foods contain too much sugar, so know your ingredients. Lastly, fats will support a healthy brain & vision.
Nzymes Super-Food Formula is key for growing puppies and helps to fill in the missing holes left by processed foods. It offers good support during first surgeries, shots and medications.
HOW TO BEGIN – Give the Antioxidant Treats to your pet each day.
For pups 10 lbs. or less – 1/2 treat
For pups 10-60 lbs. one (1) treat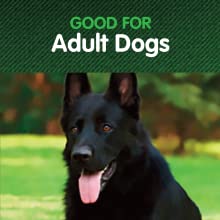 Health,
Vitality and Longevity
ADULTS – Use Nzymes Antioxidant Treats as your regular primary supplement for your ADULT dogs. The live ingredients add the key nutrients for strong bones, muscles plus a long and vital life. Nzymes adds the antioxidant protection a body needs for healthy functioning of the immune system.
Veterinarians, Breeders & Nutritionists, have recommended Nzymes Antioxidant Treats for years to promote good general health, longevity and vitality in dogs of all ages.
HOW TO BEGIN – Give the Antioxidant Treats to your pet each day.
For Dogs 10-60 lbs. One (1) Treat
For Dogs 61-150 lbs. Two (2) Treats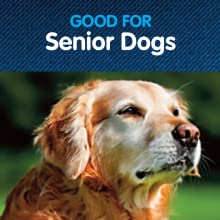 Aging,
Discomfort & Mobility
SENIORS – First, use quality food with balanced protein and low sugar content. This will help to reduce inflammation and increase flexibility.
Nzymes Antioxidant Treats are a perfect natural protein supplement for a Senior Dog. You can watch them change in as short as a few days. Once living with less pain and discomfort, you'll witness more energy and the spark of life return to your older dog.
HOW TO BEGIN – Start by doubling the amount of treats to be used each day as shown below.
For Dogs 10-60 lbs. Two (2) Treats
For Dogs 61-150 lbs. (3 to 4) Treats