Collie and Skin Problems Recovery Story
JAZZ – a Collie Finally Finding Relief from Skin Symptoms
PARTICULARS
Breed:  Collie
Age:  8 years young
Troubles:  Hair Loss, Itchy Skin Problems, Skin Blackening, sores/weeping scabs, low energy, diarrhea
Oct. 11, 2010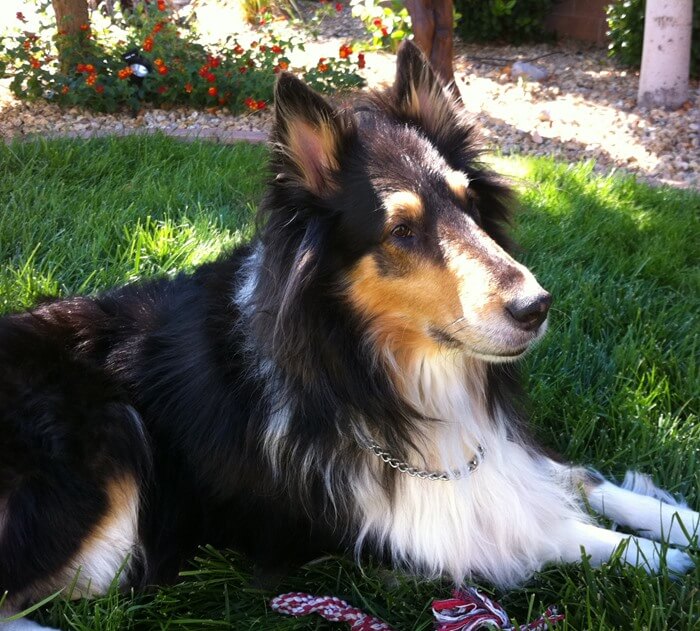 Jazz and I would like to thank the people at NZYMES® for the help and advice over the last 3 months.  I'd say Jazz is now healthier than she has ever been in her life. All the major symptoms she experienced are now mostly gone.
Jazz says, "See how I'm doing – in my YouTube Video below, and hear my master's testimony"
The NZYMES® (Healthy Skin) Program really works, and I would recommend it to anybody for their pets with, or even without a skin disorder, just because it's a healthy animal diet supplement regimen, if nothing else.
Jazz had an operation on her intestines back in the fall of 2009, and all the these complications and symptoms started shortly afterwards. I spent $1000's on vets, antibiotics and bad advice. Nothing helped.
Then I met a new golf buddy (the VP) from NZYMES® and everything changed.  Not only did he recommend the correct NZYMES® products to use, but he helped me find the proper food for Jazz's specific needs. And, he also put me in touch with Dr. Jean Dodd's and the Hemopet people at the Dr. Dodds Clinic and Blood Bank; where they also found out Jazz's thyroid was low and put her on the proper medication for that.
In short it all worked wonderfully and Jazz is in the best shape of her life.
Thanks NZYMES!
Cam & Jazz
---
---
Products Used in Successful Recovery for Jazz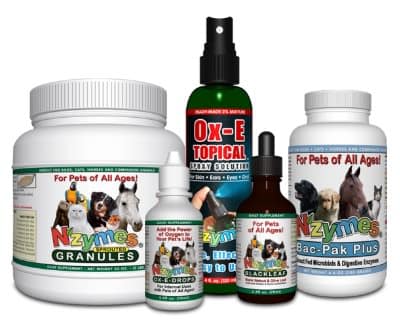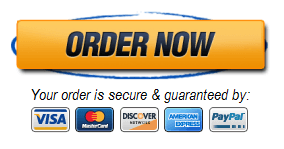 ---