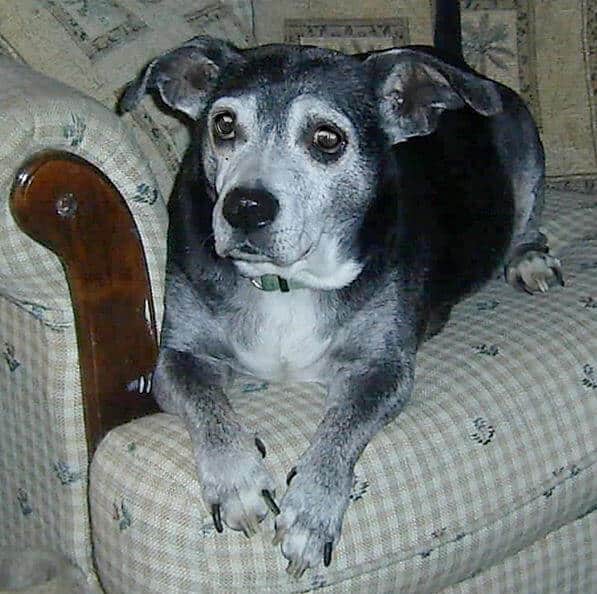 Stu Sitting Pretty
Six years ago in 2012, our little buddy all of a sudden could not move. He had to be carried everywhere. We were frantic. I went online and discovered Nzymes. I ordered the Antioxidant  Treats and gave them as directed.
At the time, Stu was 11 years old. We got him from the animal shelter when he was about 4 months old. Within 2 days of giving him the treats, he was slowly moving around with little help. Within a week, he was running around like a puppy!!
He has taken Nzymes Antioxidant Treats every day since. That is until March 29, 2018, when we lost our precious Stu. I would recommend Nzymes to everyone with a pet. It gave him a much better quality of life. We miss our little guy terribly. He was our constant companion for fourteen and a half years.
Just wanted to say thank you for helping to give him the extra time with us.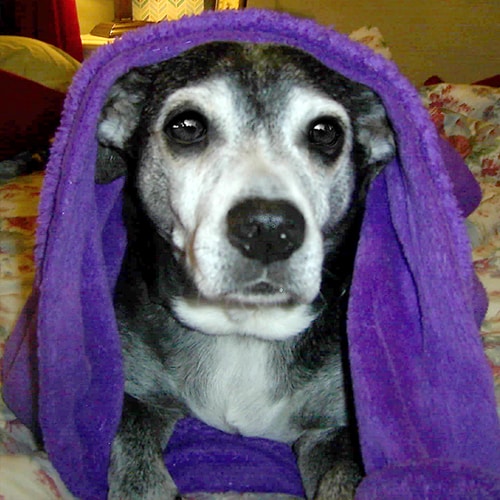 Footnote to Stu's Story
We are often contacted by people seeking help for their pet who is struggling with a mobility issue. Many times, this will involve a pet in advanced years, like Stu. Nothing makes us happier than to hear that a beloved pet has rebounded and discovered a new energy for life.
The purpose of our Antioxidant formulas is to provide a "Live-Food" supplement to assist the body with the production of enzymes. We know that life is short and that no pet can live forever, but we want the rest of their time to be the best it can be. Nzymes adds life!
Nutritional Support for Joint Health