Nzymes Products Support Beautiful Maine Coon Kittens
Summer Photo Contest
During our recent Summer Photo Contest, we received some adorable photos from all over the world. To our delight, many folks also shared their stories and backgrounds. That is the case with Bella and Caymus, a pair of beautiful Maine Coon Kittens getting off to a good start in life with Bac-Pak Plus.
After being around for 20 years, we know many breeders and health conscious individuals understand the importance of supplementation for the cat's diet. We'd like to thank Ms. Lorditch for sharing her experiences with us.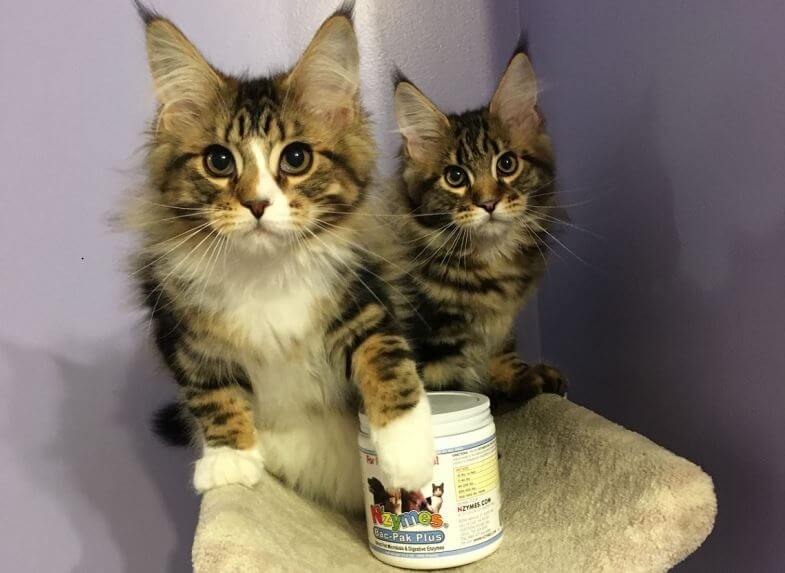 Maine Coon Cat Breeder Shares Her Experiences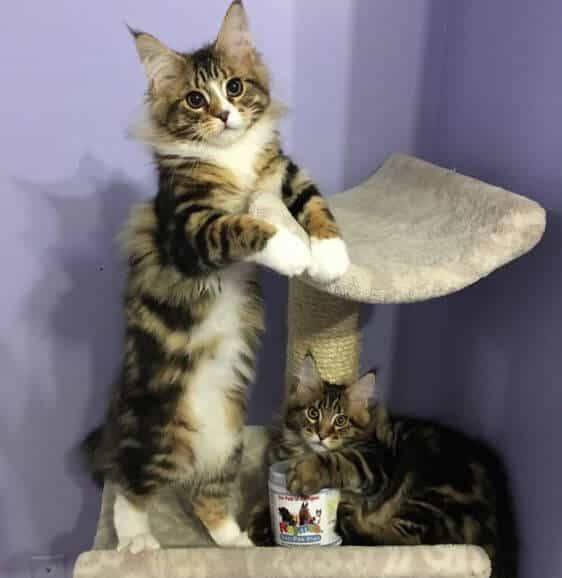 Long Time Cat Show Attendee
I have been traveling to Cat Fanciers' Association (CFA) cat shows since before I can even remember, and I was nearly born at one. My mother and father, Cheryl and Robert Lorditch, started showing Persians in 1979 and retired in 1993. They showed and raised Cavalier King Charles Spaniels for most of my childhood in Myerstown, PA. In 2007 my parents reentered the cat world slowing pulling me in with them. I started showing Persians in 2012 alongside my mom.
While showing Persians, I happened to fall in love with the beautiful Maine Coon breed and set my heart on obtaining a new show kitty. After a long year of waiting and researching, I finally found my girl, Anastasia. Since then I have added a few more kitties, but this is just a fun hubby so we only breed a few litters per year.
All of my babies are my pets and part of our family. All of my cats and kittens are registered and shown in CFA. This is the largest registry of pedigreed cats and also a non-profit organization. As a breeder of Maine Coons cats, health is our number one priority.  Next personality, and finally type according to CFA breed standards. Our cats are all free of markers of PK Deficiency, HCM, and SMA. All kittens are sold with a health certificate.
Nzymes Bac-Pak Plus is a great probiotic and digestive combination product for my babies to ensure their immune system is always at it's best.  Especially when I take them to cat shows since they are around all kinds of extra germs.
Kirsten Lorditch
Pennsylvania, USA
Bac-Pak Plus is Available in 3 Convenient Sizes