Charlie Enjoys Reduced Symptoms from Pemphigus & Itchy Skin
PARTICULARS
Breed: Labrador & Greater Swiss Mtn. Mix
Age: 9 years
Troubles: Pemphigus & constant itching
February 20, 2014:
I purchased NZYMES® Sprouted Granules a month ago, and am extremely pleased with the results.  Charlie is a rescue dog who I saved five years ago.  When I originally took him home he had a red nose that got worse and worse.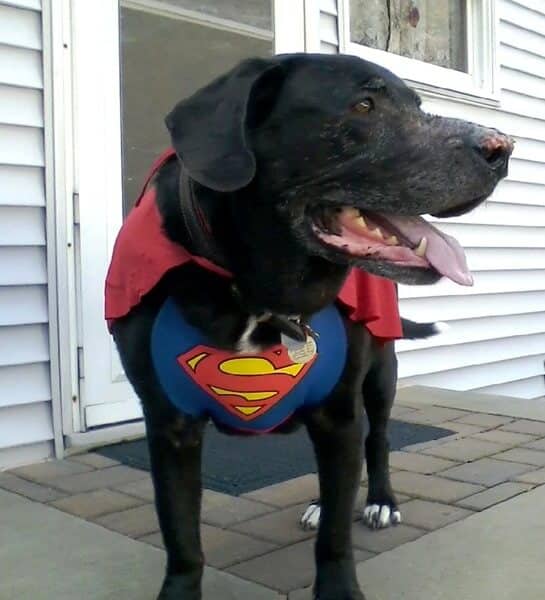 The first vet said he had an allergy to plastic.  Plastic was eliminated, but the nose continued to peel and then started bleeding.  Took him to a holistic vet and he was diagnosed with Pemphigus from too many vaccinations – as a pup.  He'd been going for acupuncture and holistic treatments every month for the past 5 years.  And, lately his skin has been extremely dry and he was constantly itching and I could tell uncomfortable.
About a month ago I purchased NZYMES® and can already see a huge difference in his coat and no more itching.  Even his nose is looking much better and the pigment is coming back.  Will give an update in another month or so.  Off to the vet tomorrow. It should be interesting to see what the vet says since the only thing he takes other than his vitamins is the NZYMES® Granules!
Susan Wisnewski, NY
---
Super-Nutrition Options to Help Dogs with Pemphigus & Itchy Skin