Pet Grooming Tips
Picking a dog groomer is a lot like choosing your dog's sitter – for most of us pet parents that means Operation Interrogation. We have lots of questions and just because a groomer has been recommended by your neighbors or friends doesn't automatically make them a good fit for you and your dog. Below are some of the things to think about before picking a dog groomer that is suitable for your fur baby.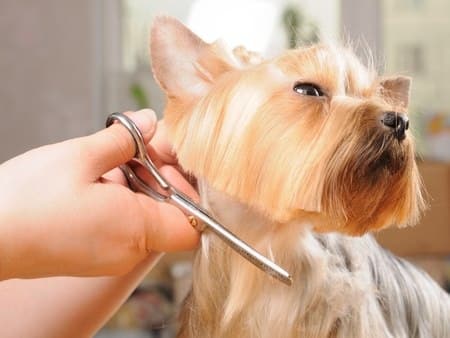 Make a site visit before your first appointment
You'll want to be sure that the facility is clean, well maintained and not too busy. I like to do surprise visits – much like health inspectors at restaurants. What does the place look like and smell like when it's just a regular day? Smell is a big factor for me – yes we are dealing with dogs, and wet dogs at that – but be nosy about strange, or especially awful smells. Grooming facilities can be breeding grounds for a plethora of germs that could cause skin or bacterial infections… or worse. Be a snooper and a sniffer – it's perfectly acceptable to expect a clean and regularly sanitized area to groom your dog.
Ask if the Groomer is Certified
This is law in some states, but not all of them. And this could be a deal breaker for many pet parents, but not all. Sure, I do a pretty good trim job myself – but I'm certainly not certified. Whether or not a groomer has this special piece of paper, it's darn important to at least ask a few questions about his or her qualifications. Conduct a short interview and make sure your future groomer is "certified" by YOU.  Ask the important questions and make sure that she has good answers – in your opinion. Here are a few to get you started.
How long have you been in business as a groomer? (I would be skeptical of a newbie)
How often do you think a dog should be bathed? (Once per month is a good measure to keep your dog's skin healthy)
How often do you think dog's nails should be trimmed? (At least every 4 weeks)
What do you suggest to your clients about excessive shedding? (Healthy diet and/or natural supplements is the right answer – in my humble opinion)
What kind of shampoo products do you use for your clients? (More Natural is better)
Where did you learn to properly and safely utilize clippers, scissors, or other cutlery with wiggly animals? (a couple of classes always helps here)
What do you do to help calm down anxious dogs? (Groomers should know how to soothe an anxious dog – it's also not a bad idea to allow your dog a meet and greet to feel each other out)
If the groomer is elusive, vague or acts like these questions are insulting their profound expertise, simply rule them out. They are either out of touch with the importance of their job – or perhaps haven't found it yet. Regardless, it's not worth your money or your dog's questionable experience.
Special Needs or Circumstances
If your dog has any pre-existing medical conditions, sensitive areas or unique personality traits – make sure these are documented. The groomer should ask YOU for this list, but be sure to have it with you when you go. A good groomer will be interested in discussing your dog's general health and should display at least some elementary medical knowledge. There are certain health issues like hip dysplasia, seizures or skin problems that will affect how your dog is groomed – pay attention to how your prospective groomer responds to special needs and be sure they are able to demonstrate how to handle these issues properly.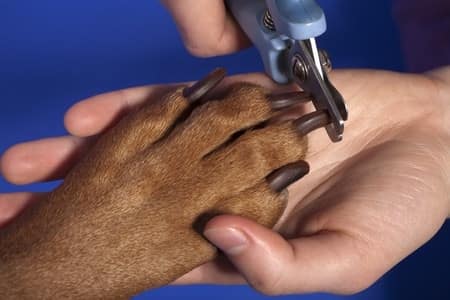 Caring for a canine companion is one of this world's greatest pleasures – and if finding a good groomer is part of your care package, take the time to find the right one. This person will be part of your dog's regular routine and needs to be someone that can appreciate this special place in a dog's life.
---
Nzymes Super-food Formulas for Beautiful Skin and Coats