Roxie Enjoys Restored Mobility After Limping Trouble
Sept. 8, 2016
I have rheumatoid and osteoarthritis, so I know about mobility pain. About one month ago I noticed my little girl (Roxie) was having a hard time walking and I could see she was in some discomfort.
She was (also) due for her annual shots, (and) I was very concerned. The vet gave her a thorough exam and said she believed there was something wrong with her left knee and she may need an X-ray and surgery, which would have been around $2,000.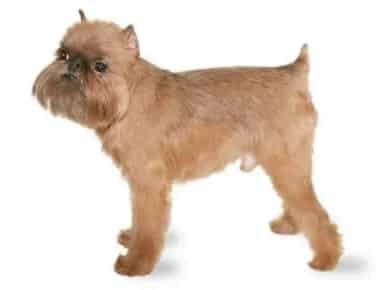 I'm on disability and knew that was not an option for me.  I was devastated. Thank God all her blood work and kidneys were fine. I am a Christian and made some calls for prayer for her; I myself started praying for her. I went on the Internet to see the cost of a back leg wheelchair or leg brace; no way that I could afford neither. I prayed to the Lord.  I put my trust in Him to lead me where I needed to go to help her.  The Lord led me to your website (Nzymes.com).
I saw the videos and I knew that this was from God. After all, when Jesus walked on this Earth the only medication there was, was all natural . By faith I knew that God's hand was on your (product) for my Roxie.  She has been taking it for 10 days and she no longer limps, and she is even running to meet people at the door and she started playing with the doorman.  I see more and more improvement every day.  I thank God for leading me to your website AND I thank you for developing your product (the Treats).
I thank you again.
Mickey Robles, NY
Nzymes NOTE:   There can be a myriad of reasons for a dog to suddenly begin limping – injury, ACL issues, arthritis, foreign object in paw, etc.  While one may never know the cause of the mobility trouble, one fact shines through:  whatever the cause of the limp or mobility concern, the body can most often overcome – in a matter of time – with the right help; that would be the super-food nutrition available with Nzymes antioxidant support, with various choices to fit desires or economical preference.
---
Product Choices to Help with Mobility or Arthritis Challenges