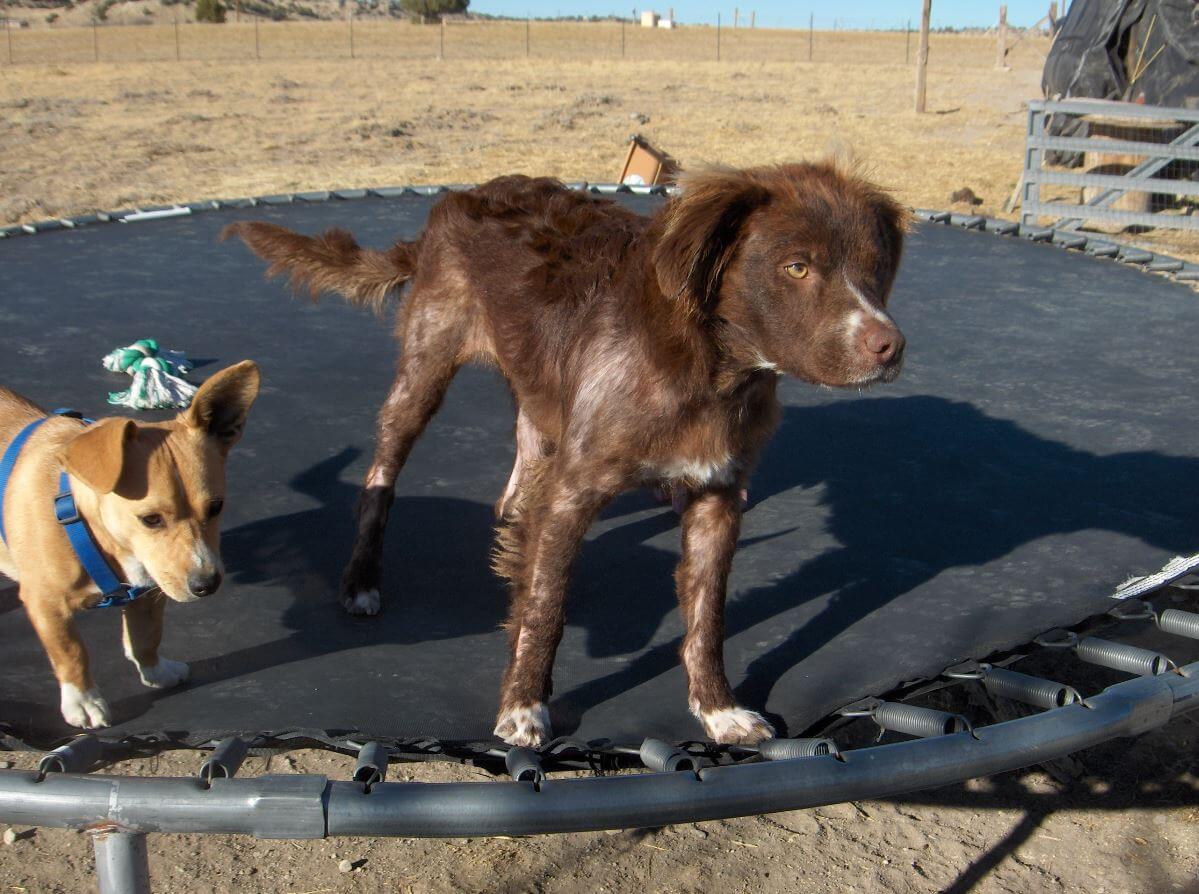 Pheonix was Struggling with Skin Problems
I adopted Phoenix from the Humane Society when he was around 4 months old. At that time he had very little hair and scratched excessively. He was so comical, full of life, and didn't seem to mind his problems. Just happy to be here. I took him to a dermatologist in Denver. They did all of the skin tests to see what he was allergic to but really couldn't tell me anything definite. I gave him allergy shots, steroids, and antibiotics, but wasn't convinced of what they claimed he was allergic to; which was several different types of hay. We live on a goat farm so he is always surrounded by hay and doesn't seem to get more itchy from being around it.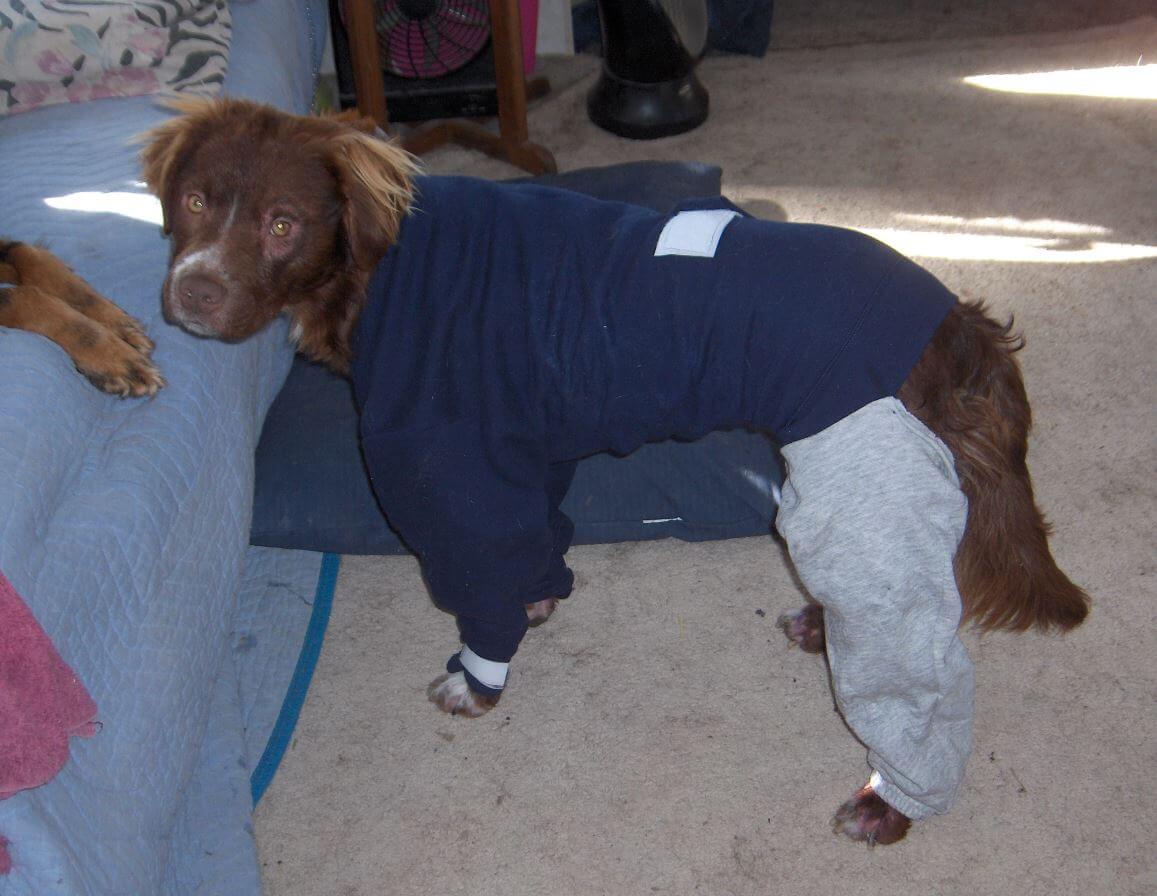 Reactions to Standard Skin Infection Treatments
He did, however, have a serious reaction to the allergy shots. Most of his hair fell out and I had to make him fleece and denim body suits to keep him from destroying his skin that was already riddled with a massive skin infection. He still never lost his silliness and continued to be a comedian. Even when I had to put him in a muzzle at night so that he wouldn't bite on himself. He could get around the E Collars. He even had to wear socks.

Finding a Natural Answer
I saw the Nzymes website and decided to give it a go…what's the harm? I tried everything else for the first 2 years of his life. I threw out the meds and the allergy shots and I stuck with it for months. The best dog food, raw as well and Nzymes. It took about a good year. With Nzymes and bathing twice a week with a sulfur shampoo he now has fur and barely scratches. We have been with Nzymes for 5 years and now I give it to all 9 of my dogs.
Products used in this Story