Dyna Gets New Lease on Life with Enhanced Mobility
Before Nzymes:
Dyna is our 8 Year old, black, Pit Bull mix rescue. We have had her since she was 4 months of age. And, (even) as a puppy, we started to notice that after a day of playing, running or swimming, she would (begin to) limp or have a lame back end for days after. Then, in October of 2016, she could barely walk. We took her in (to a Vet) thinking it was her knees. To our relief, yet heartbreak, we found out she had severe hip dysplasia which could cost around $10-$12,000 (for surgeries) with no guarantees of it helping, especially since her age.
We couldn't afford the surgery (anticipated costs) and didn't like her chances so we immediately started with supplements, (like) Glucosomine or anything that might help. Tried heated blankets, etc. My husband (even) built ramps everywhere, and we lifted her up and down when needed. She seemed to get depressed, not wanting to play or cuddle. We even bought a wheelchair – for the day that "would be coming" but it killed us to think she was maybe suffering in pain too.   (Continued below…)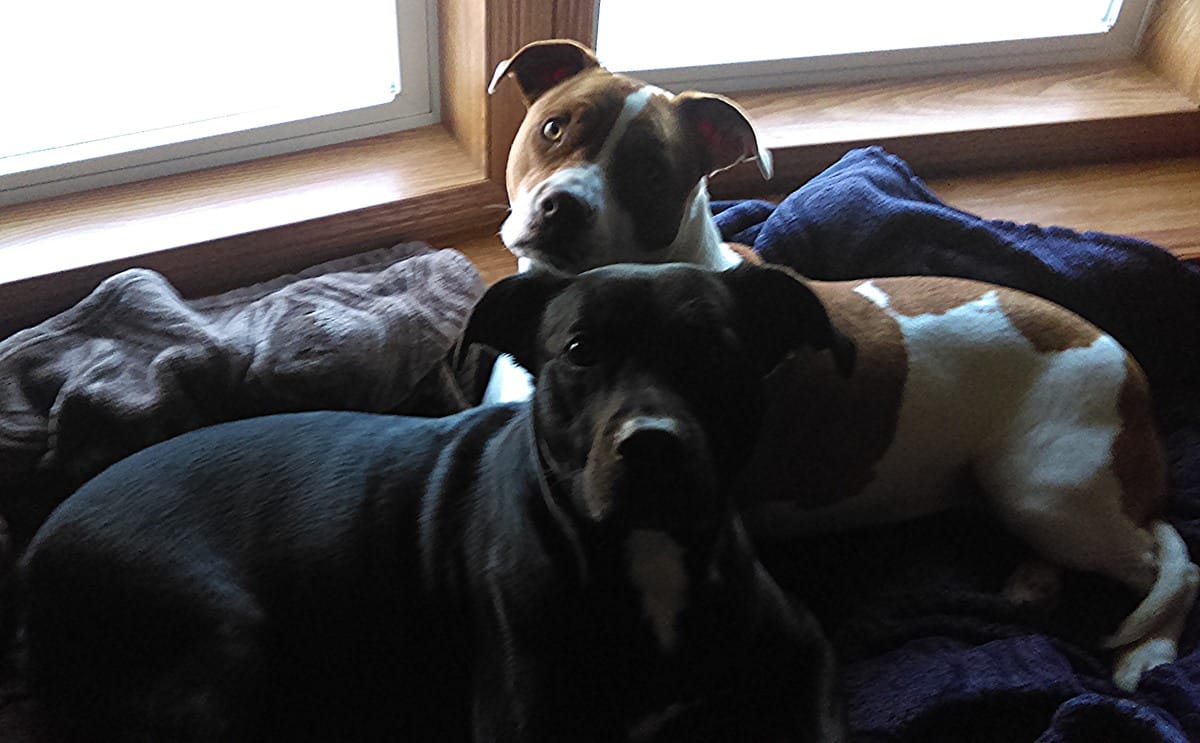 Later:
One sleepless night I came across Nzymes.  Impressed that humans can eat it, (and) it was made in America, so it was worth a shot. We are now a month into (using) the Antioxidant Treats and Sprouted Granules and we are happy to report, we have our girl back. Dyna is playful, energized, and engaged, especially with our other girl, Lulu. Dyna now runs around, she snuggles, and plays. And one day, when I went downstairs, to my shock Dyna followed me (downstairs)! That was twenty two stairs!!!  She hadn't been downstairs in months. I could have cried. I have told all of our friends about these amazing products.
I wish I would have taken video of before and after, but we see the difference. Thank you for such an amazing product that gave us our Dyna back so she can enjoy the rest of her life, living, playing and loving. God bless you all!
Alex Horton
Billings, MT
---
Products Used Here – And Recommended for All Mobility Troubles