Bella Runs & Plays Again After Back Injury & Paralysis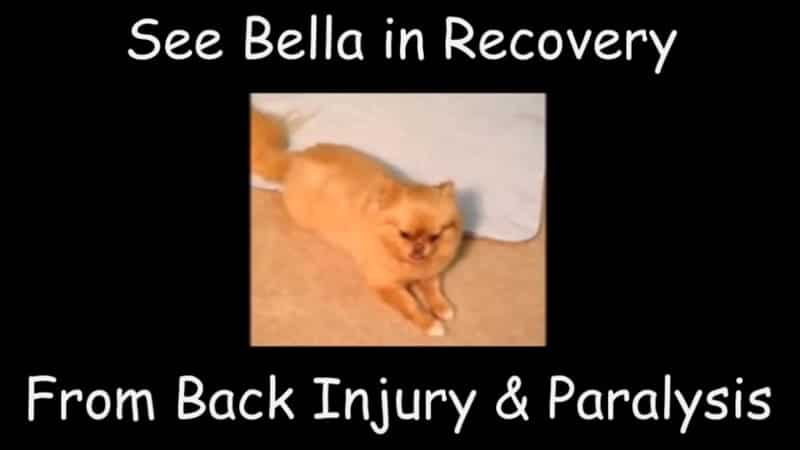 Full Recovery VIDEO is Lower on Page
When it comes to dog paralysis issues and recovery challenges, Nzymes® is at the forefront of helping people to help their precious pets. We have much evidence to indicate typical results seen, including many VIDEOS like the one below.  Such video evidence can help you visualize how your own precious dog might begin a recovery journey with the help of Nzymes® super-nutrition antioxidant support. This page is provided in order to present the video recovery history of little Bella. Her actual full Story, written by her Pommy Mommy, Brenda, is provided HERE, on Brenda's own site, which is hosted under the Nzymes banner.  Bella's paralysis created the Brenda / Nzymes connection.
Nzymes staff assisted Brenda Johnson in creation of the BELOW VIDEO, according to her Timeline. The full story (on her site) uses a Video created by Brenda's friend. In 2013, Brenda became an Nzymes dealer and started her own Health Consulting business in Canada. This thriving / in-demand business serves Winnipeg and surrounding areas. The 2 Bella videos effectively illustrate the restoration powers a dog's body can usually muster with Nzymes® super-nutrition support. The video below ends with Bella, a few months later, running and playing as if nothing had ever happened. This is our most frequent outcome.
As an example of how the body can continue to improve and strengthen, see her 2nd Video – Bella at 8.5 months – which Brenda Johnson posted herself, and shows the ability and exuberance of the little dog after those months.
---
Products Recommended for Dog Paralysis Recovery Challenges
Bella Short-Version Video