Amazing Pup Beats Odds – Survives Cancer, Seizures, Neglect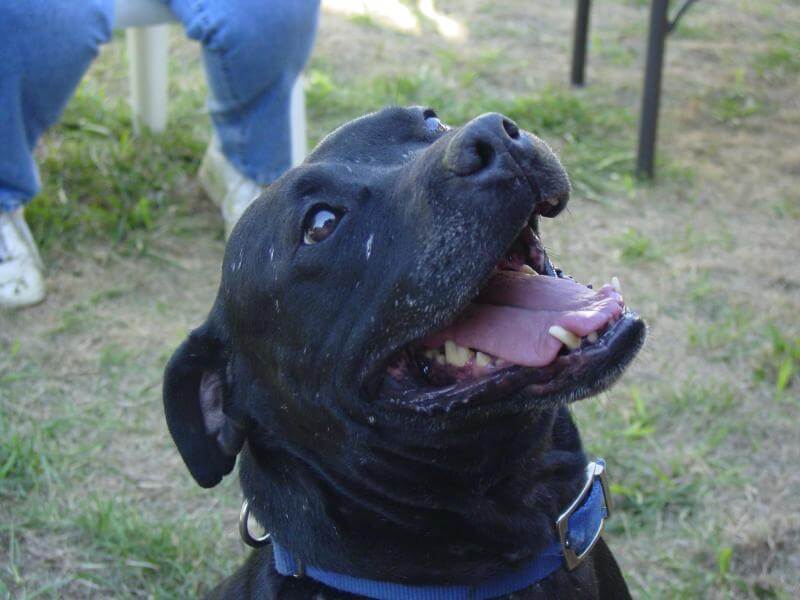 Murphy's Story
I am writing to thank you from the bottom of my heart for the wonderful product you have created with Nzymes®. The difference in my dog, Murphy, is amazing. Here is his story:
Life started out quite bumpy for Murphy. When I got him, he was four years old, had been a stray on the streets of Detroit and had collapsed in a woman's yard from malnutrition and exhaustion. Thankfully, she was a kind soul who did rescue work and had a soft spot for Pit Bulls. While her rescue group tried to find him a home, he was boarded at a vet. Unfortunately, it is sometimes difficult to find homes for these wonderful creatures due to how the media portrays them.
After four months and no luck, he began showing signs of depression, started breaking out of the cage, and hurting himself in the process. Due to this, they decided to be more kind to put him down.
My first meeting with Murphy
I originally went to the vet to look at another Pit Bull. On a hunch, they also brought Murphy out for me to meet. He was covered with scars, missing most of the fur on his face and looked like he was hanging on by his last thread. Still, even in this condition, he was the most loving and affectionate dog I had ever seen. (His tail was even broken open from hitting the inside of his cage because he wagged it so hard). His rescue mom said she had never seen a dog sell himself like that before. And she was right – the abuse and scars hadn't touched his heart. I have never seen a dog give so much love and gratitude so easily. He won me over immediately.
Murphy's many issues
In addition an unknown past, there were other issues to deal with, such as bad teeth, potty issues, seizures and more. It was a challenge. However, the real blow came two weeks later when my vet did a blood test and told me they believed he had cancer. I was stunned – hadn't the poor guy been through enough? I was already using holistic oils and doing energy work on him. Even with that, he was tired, listless and having a rough time – how could he possibly tackle cancer?
"I hope he survives cancer therapy"
Many people thought I was nuts, but I couldn't give up on him. He wasn't giving up, how could I? After a smattering of tests, we found a wonderful oncologist and started oral chemotherapy. The first round made him very sick – he was would vomit and had horrible bowel problems daily. Add to that he was exhausted, depressed and didn't even want to play with the newest addition to the family – an eight-month-old puppy. I was very worried.
A friend referred me to Nzymes. The results have been amazing
Then, a friend told me about Nzymes® Antioxidant Treats. I went online and ordered them. Since he was on the chemo drugs, we doubled-up on his usage and things started to change almost immediately. The next round of chemo we had great results – his numbers came down and ALL of the side effects were gone! Not once did he get sick or have any bowel problems – even the seizures disappeared! In addition to that, he found a new energy he never had before. His eyes began to clear the fog that had been over them – and his fur started to come back in – black instead of gray! Stubborn bald patches that were resisting recovery filled in with lush fur. I also noticed a remarkable difference in his breath, digestive health issues, and flatulence. What a change!!
Murphy survives cancer, chemo, seizures & thrives
Murphy is doing great! We just finished our last round chemotherapy about 5 months ago and he appears to be absolutely fine. He has such energy and seems so healthy that no one can believe he was ever diagnosed with cancer.
I have also started the other two dogs on Nzymes® and have seen marked improvement with incontinence issues, stomach problems and improvement in their coats. We have also started using the Ox-E-Drops in their water.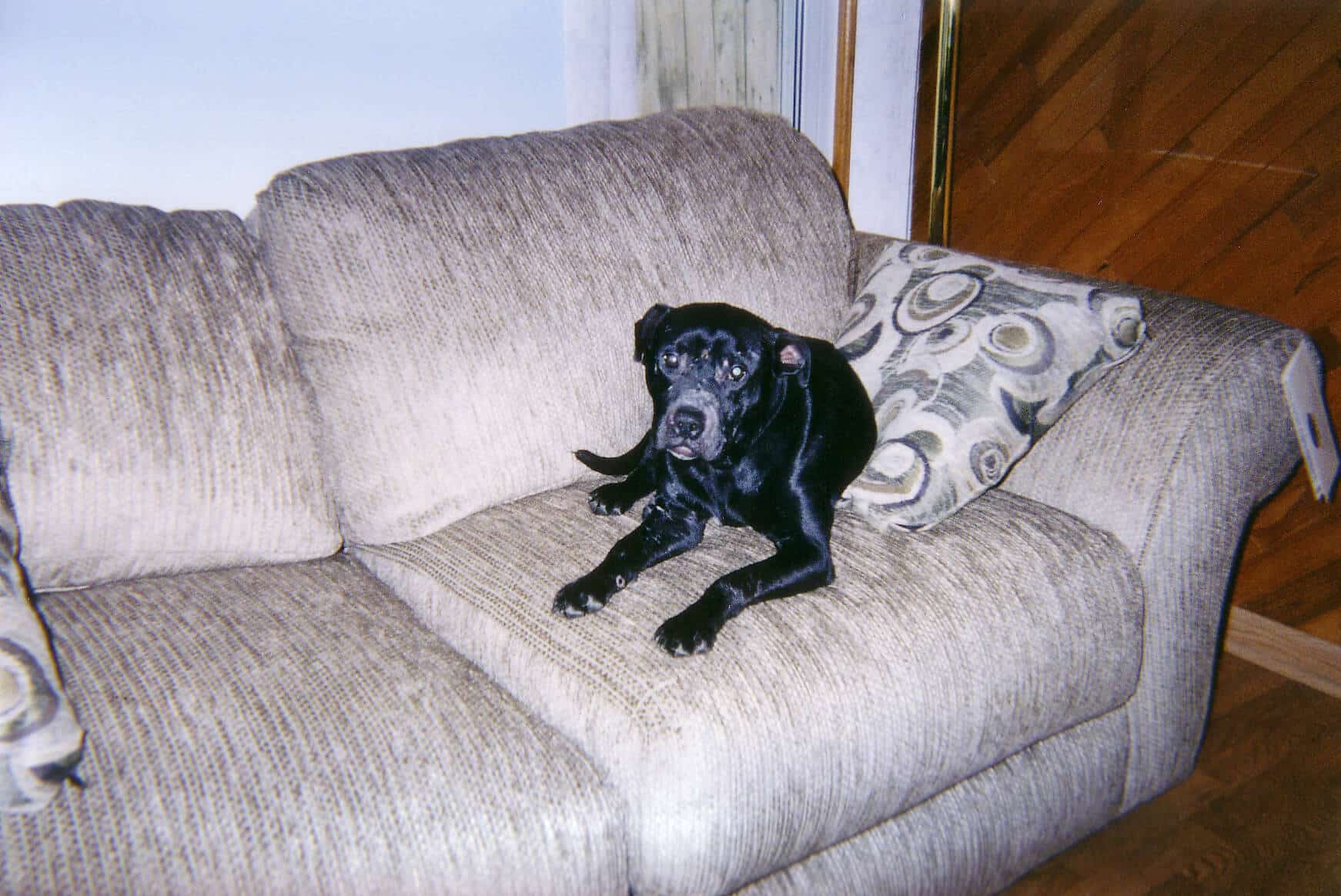 Better food, water, & Nzymes
I have also changed my dog food and I feel much better knowing they are getting the best quality kibble out there. Thank you so much for your hard work, dedication, and love for our animals. I know that Murphy wouldn't be where he is today without Nzymes®. Our home will always be fully stocked.
Bless you and your staff.
Tanya Tate – Clinton Township, MI
---
Note from Nzymes: Murphy's story is inspirational. It starts with his heart, but TLC, good food, clean water, and great nutritional supplements played a big role in his recovery too. The products shown below are our top recommendations for any pet challenged with such issues.
---
Murphy Survives Cancer, Chemo, Seizures + More with Nzymes