Help with Colds, Flu, Viruses and More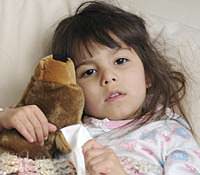 Colds, Flu, Viruses: One thing you learn in life is these types of illnesses will always be coming your way.  However, there are supplements which can help people improve their ability to avoid these kinds of illnesses in the future.  People are always more susceptible to getting a Colds, Flu or Viruses when their immune system is compromised or in a lowered condition due to illness or stress.  This is why we promote using natural products which may aid the immune system in its defense. At Nzymes.COM we offer you a fantastic product that can be very helpful for people suffering from Colds, Flu or Viruses.  It's called Nzymes® Ox-E-Drops.  The product is safe can be used internally and topically as described below.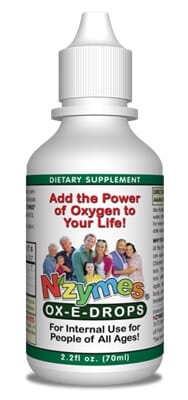 INTERNAL USE WITH A COLD, FLU OR VIRUS
With a condition like this, we suggest for people take the recommended amount of Nzymes® Ox-E-Drops 3 times daily.  Directions: Add 1 drop of Ox-E-Drops concentrate per each 20 lbs. of body weight to 8 ounces of water, coffee, tea or milk and drink 3 times per day. The product is safe to use for Adults and Children of all ages.
In addition, at bedtime, place 10-20 drops of Ox-E-Drops in a cup of hot tea and drink.
DIRECTIONS FOR PEOPLE WITH RESPIRATORY PROBLEMS
(Option A): Place the vaporizer on the night stand next to your side the bed and breathe the vapors overnight.
(Option B): Use a towel as a tent over the head with a steaming pan of water. The vapors should be inhaled into the lungs for 15 minutes per hour and repeated each hour for 4-5 hours for a period of 2 to 3 days. NOTE: Use the 2% Ox-E-Drops solution in a nasal sprayer for sinuses as well.
A) USING A VAPORIZER: Mix 40 to 80 drops of Ox-E-Drops Concentrate with the one (1) gallon of water in a vaporizer. NOTE: Severe cases of may warrant the use of the full 80 drops, or even as much as a tablespoon when mixed with 1 gallon of water.
B) USING A NEBULIZER: Mix 7-8 DROPS of Ox-E-Drops Concentrate with each OUNCE of water in the nebulizer reservoir (A reservoir usually hold 2 ounces). NOTE: You can increase this slightly for more resistant cases (use 10 drops per OZ.)
GARGLE THE 2% SOLUTION FOR SORE THROATS
Often the flu or a cold begins with a sore throat, so at the first sign, we recommend to use a 2% solution as a gargle and repeat the process 4 or more times a day. Mix 10 drops per ounce of water for this purpose
PREPARING EYE DROPS AND A NASAL SPRAY
Place 3 drops of the Nzymes® Ox-E-Drops concentrate in one ounce of water, (this is an approximate 1 in 200 dilution) and use this solution as nose drops and to bathe the eyes – do this several times a day. Infectious agents can actually enter your system through the sinuses or eyes and settle in the lachrymal gland – hence this suggestion.

FOR COMPLETE SUPPORT
For a multi-approach defense plan to avoid these types of problems in general, we recommend to using the Nzymes® 3-Pak Kit for People.  The Combination of these 3 products provides powerful resources to support the body's basic nutritional needs and metabolism.
---
 

Product Recommended for Colds, Flu, Viruses