Jetson – a Cancer Survivor – Tells His Story
We would like to thank the Dunn Family for sharing Jetson's story with us. His story was one of many that came our way during our Summer Photo Contest. What struck us was the massive sums of money spent in an effort to resolve his Yeasty skin problems, yet spent in vain. We are so grateful and humbled to have had a part in his recovery, both for his skin issues and now as a cancer survivor too!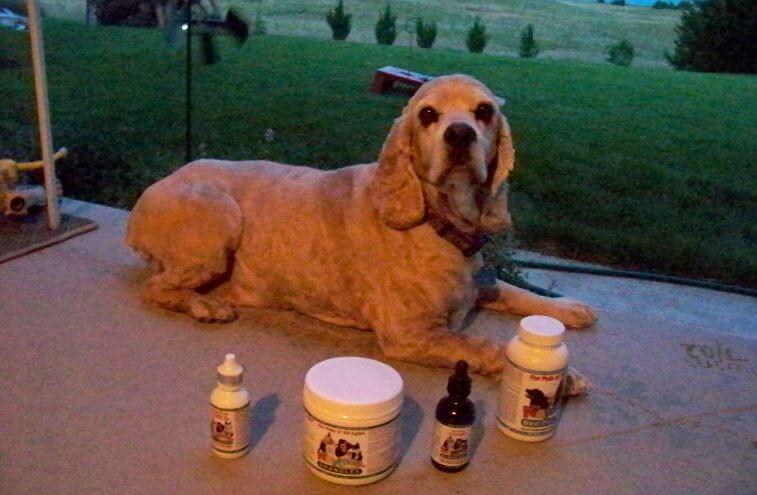 Jetson Just Relaxing on the Porch
---
Hello there, my name is Jetson.
Been using Nzymes a while now
I have been taking the Nzymes products for 2 1/2 yrs. I had a lot of skin issues. My Mom & Dad have spent $20,000 in vet bills on me over the course of my life. Once she found Nzymes, my trips to the vet's have decreased a lot. I used to go at least 2 times a month & now its every 3 months just to get groomed.
Bad news from the Vet
Last April 2017, the vet found a tumor in my anal area. They removed it, biopsied it & it came back cancer most aggressive. The vet said 3-6 months but more likely less than 3 months, and that the vet has only had one dog make it a year after receiving this news. As all pet lovers know this is devastating news to hear.
Mom & Dad sure do love me
My Mom & Dad spent the time loving, hugging & spoiling me even more like there was no tomorrow because of what they were told. I am here to tell you that was 1 year & 2 months ago, and I am STILL here. I firmly believe that this is due to the Nzymes products.
Mom tells everyone about you
Trust me these Nzymes products work!! My Mama tells everyone about Nzymes; in grocery stores, public parks, total strangers – to help other pet lovers with their pets!!
Thank You for your time & your life-saving products & consideration.
Jetson Dunn,
Nebraska, USA
---
Visit These Similar Featured Stories