Issues: Hair Loss, Shedding, Belly Sores, Smelly Bowels
Clio began losing fur and having foul smelling bowel movements about 2 years ago. I researched online and found that hair loss in older cats was normal and it said nothing could be done about it. We accepted these conditions as a normal part of having a geriatric cat. The smell after he had a movement was so bad it would stink up the house for a half hour, if we were not here when he did it, it was unbearable when we came home. About 3 months ago he developed a sore on his belly. We tried topical creams but nothing helped, in fact, it would make him lick the spot further irritating it, plus we were afraid the cream might make him sick.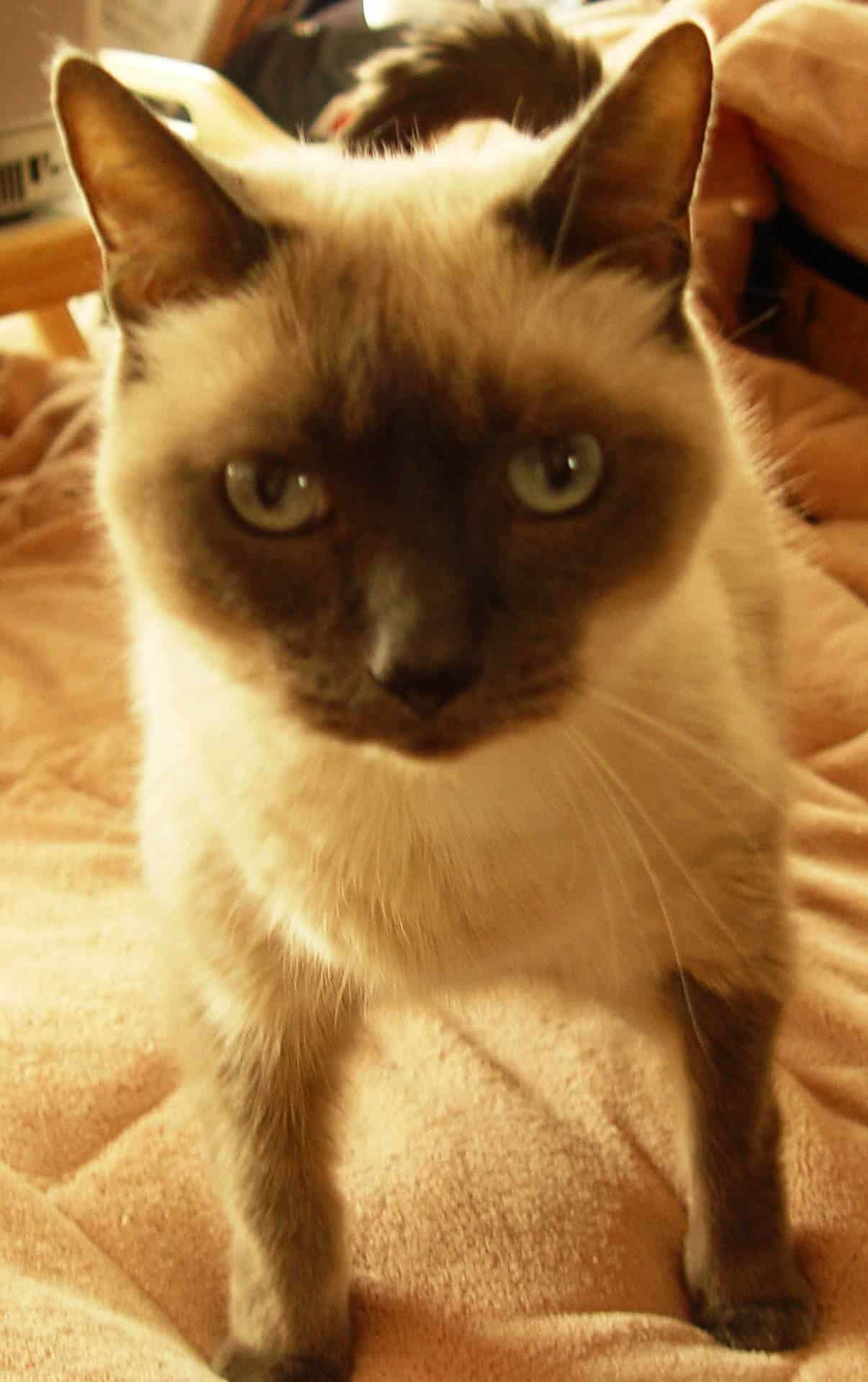 Again I went online and this time I found your web site. I have to say I was skeptical, as we've experienced the "as seen on TV" syndrome where products look great on the commercial, but never quite work the same in your home. I was desperate to help my kitty though, so I gave it a shot. I got your Nzymes® Antioxidant Treats from a local pet store and groomer, The Fur Side Inc. in Sandwich, MA.
WOW! Within 2 days his belly began to clear up. His fur is growing back and best of all the foul smell is gone! It is also improving the fur of my 10-year-old female cat, which had begun to get dull and thin. Thank you for being one of the rare products that live up to its promises.
Since they worked so well for Clio, I started taken am taking the Nzymes® Antioxidant Complex also and have noticed an improvement in my health and well being. Specifically, I own a fine dining restaurant and several afternoons week has wine tastings with vendors. This would frequently leave me nauseous and lethargic afterward, but not anymore. Today I ordered the human complex and I can't wait to get it.
K. Malloy – Somerville, MA
---
Product Recommended with Cat Hair Loss & Skin Concerns