---
Bohdi – A Cardiomyopathy & Lyme Case
---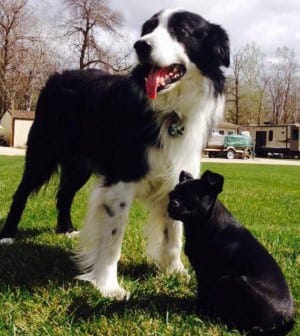 Today we are excited to share a story from one of our favorite Nzymes customers, and business proprietor as well as promoter of Nzymes® products, Brenda Johnson. She has been a long-time client and is now a Natural Health Advocate for animals, and also a small business owner, dedicated to vitality and wellness through nutritional means. Below is the story of her dog Bohdi, a Border Collie that suffered with Lyme disease as well as an enlarged heart. Brenda shares how she was able to bring Bohdi back to health by her belief in the power of nutrition…and a lot of love.
A Brief Overview and Referral to Full Story

As mentioned above, this story comes from Brenda Johnson, in Winnipeg MB. She has, after becoming associated with Nzymes® and our natural line of products, become a Holistic Health advocate in her area of Canada.
Brenda most often gets 'directly involved' with animal health issues (including horses), an example being this Border Collie, Bohdi, which she took in from the Hulls Haven Border Collie rescue. Upon seeing this dog and the prognosis, the first thing she heard from her children was, "Mom you have to Fix him!". The challenge? Bohdi had been diagnosed with Dilated Cardiomyopathy (enlarged heart) and Stage-4 Lyme disease. Being in such bad shape, apparently 'on deaths door' (per local vets), nobody wanted this dog. So, Brenda took him in, thereby taking on what appeared to be an immense challenge. However, as usual, Brenda was up to the challenge.  And, with the help of NZYMES® and other items of her own preference & research, Bohdi is not only 'thriving' MANY years later, but actually has been 'running' 6 miles per day with Brenda's husband, Darryl.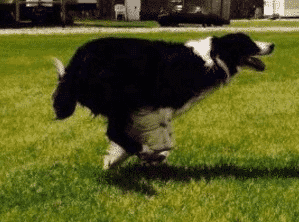 It's incredible to see how this dog runs – after being so near death, with only half the heart beating.
So, to review Brenda's FULL STORY of Bohdi's adventure – from 'near death' to, healthy, vibrant, and running like a champ again, you can jump to BOHDI'S COMPLETE STORY on Brenda's own website, Brenda's Corner.  You can reach Brenda through her website, or if located in Canada, you may also want to contact her there.
---
Products Recommended for Cardiomyopathy