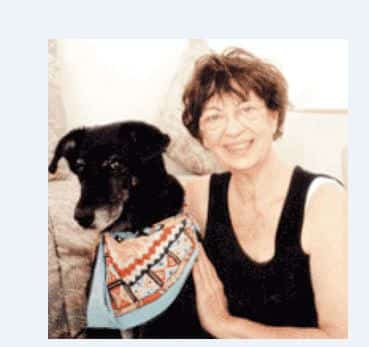 Classic Nzymes Success Story – Shana
In December of 1999, my 12 yr. old dog Shana had a stroke that left her with her head tilted to the side. She had lost her appetite, her eyes were dull and she was very listless. Her painful joints had left her hindquarters so weak and shaky that she couldn't use the stairs without our help. Then, on top of all that, a bloody cyst that my vet thought was opened on her back along the spine.
The Vet fed Shana intravenously but decided against any surgery because she did not feel she could survive the anesthesia in her weakened condition. Based on these overwhelming symptoms my vet felt that Shana would pass away very soon. I couldn't accept this prognosis and started looking on the Internet for more help.
When I found the Nzymes.com site, I read the testimonials and decided to call to place an order near the end of January. To be honest, I wasn't sure Shana would even survive until the Nzymes could arrive, but I got them in just 3 days. Even though I was supposed to double the initial dosage for the for the first two weeks, I only gave Shana one (1) Nzymes Treat per day as I didn't want to overwhelm her body.
After several days I noticed she seemed to have more energy and a will to live. Day by day I saw little improvements. Her eyes got shiny, her cyst started to recover, her appetite increased and she seemed to enjoy life again.
Now, after 30 days on Nzymes, she can go up and down the stairs without our help, and she's walking over a mile a day. Plus she has a spring in her step that I haven't seen in quite awhile. Remember, she could barely raise herself only a month ago. The symptoms of the heart issues have totally disappeared and the terrible cyst on her back is almost completely gone.
I know this story sounds too good to be true, believe me, I was amazed myself. I promise you, every word is true and is exactly as I stated it. I'm so thankful to have Shana alive and well.
Follow-up: 1-10-01
It's almost a year now since Nzymes saved Shana's life. She was so ill that I didn't think she would make it. The vet didn't offer any hope. – She told me that even if Shana survived there would be more occurrences of her heart problems. She only recommended aspirin for her joints.
Believe it or not, it was less than a week after the Nzymes arrived that she pulled out of all her problems. The vet, Dr. Haupt, says that if she hadn't seen this with her own eyes, she'd never believed it. She now recommends Nzymes for many of her other patients.
Shana is enjoying life. She takes 2 long walks a day, has an excellent appetite, her elimination is excellent, and she has no more joint discomfort. It is really amazing!!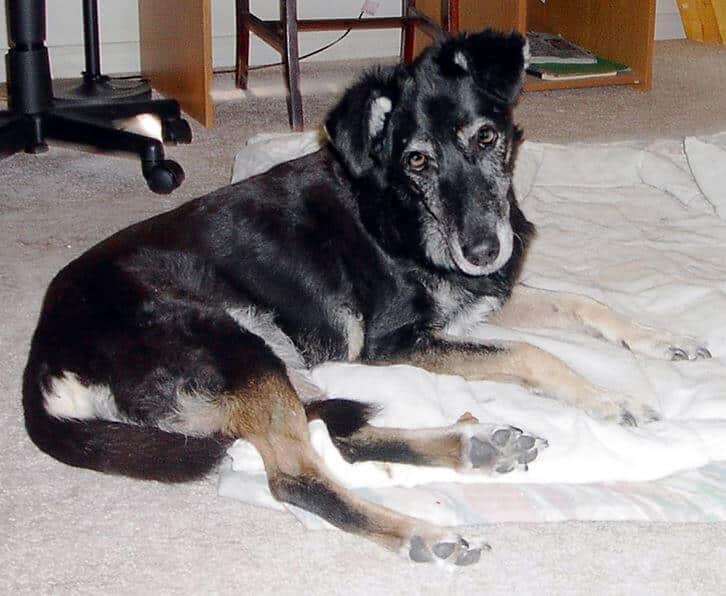 Follow-up: 9-20-01
Shana is just fine since her stroke a year and a half ago. She even recovered quickly after an encounter with a car in our driveway this last summer.
Again Dr. Haupt says she is amazed! Her diagnosis; there has been no degeneration this past year and she feels Shana could probably live another 5 years. Just had to let you know as I attribute it all to the Nzymes!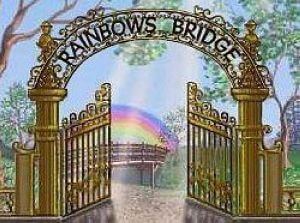 Follow-up: 10-2-02
I wanted to let you know that my beloved Shana has passed on. It was not an easy thing for me as you must well know. My vet said that she was "overdue" for two years and I'm sure the Nzymes kept her going. My consolation is that she had a wonderful life and I did everything possible for her until the end. It was hard to let go and I miss her terribly but I'm happy that she is out of her misery. It was hard for her toward the end and I think she was only staying alive because she knew how much I loved her.
Best to you.
Roslyn Olsen – St. Augustine, F
A note from Nzymes:
Shana was one of our very first success stories from the early days of our company. Since then, her story has served as an example to 1000's of other pet owners, desperate to find natural answers to their pet's dilemmas. We hope that you, as they, will find help and encouragement from her story.
Neurological conditions, such as Stroke, Seizures, Myelopathy and others, can be greatly helped by the natural functioning of Antioxidant Enzymes in the Body. Our Antioxidant Treats or Sprouted Granules supply nutritional resources for their activity.
---
Products Recommended to Support Neurological Recovery