Problems: COPV, Canine Papilloma Warts, Oral Growths
The first sign of warts or oral papilloma growths began on March 8th. Addie was about 8 months old. The growth continued to enlarge and then spread to the inside corners of her mouth, to the back of her throat and even on the side of her tongue. It was very disgusting and not unlike some of the photos of severe cases that I investigated. Our veterinarian said it would probably go away in a couple of months, but by the middle of May, it seemed only bigger!
Please Review Addie's Progress: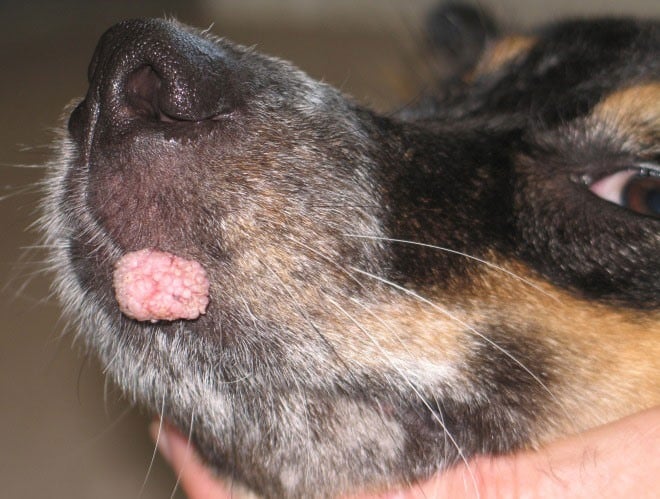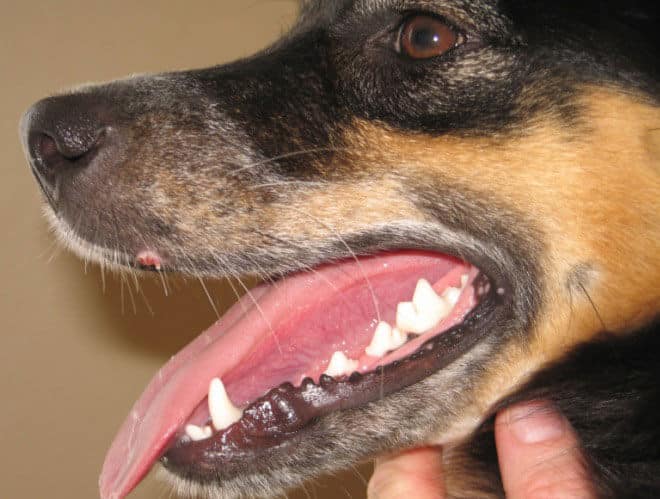 Seeking Alternatives
In researching other alternatives, I almost took her to a canine dermatologist to see if we should surgically remove it, as some were beginning to bleed and gather pus.
Finding Nzymes
That day, I found your website (Nzymes.COM) and decided to give the Ox-E-Drops and Black Leaf Tincture with the Antioxidant Treats regimen a shot. Within 3 days, the products arrived. I carefully followed the recommended plan and saw a regression in less than two weeks. Now, in 16 days, they (growths) are almost gone!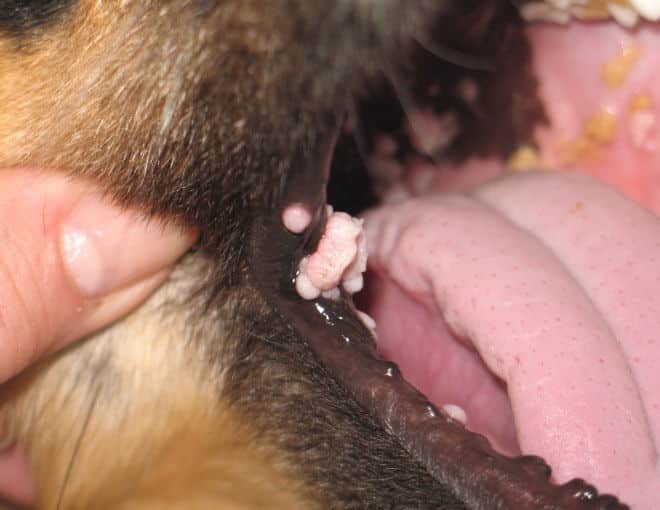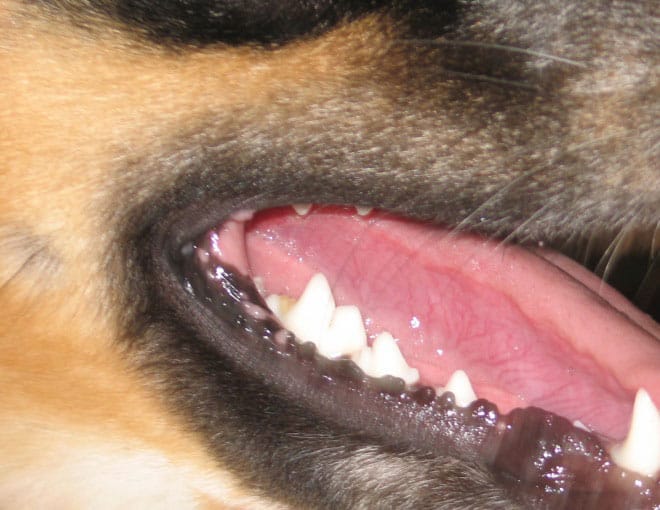 Taking Photos
I took careful notes and photos, as I was banking on taking advantage of the full refund! But, my notes have proved me wrong and I attribute Addie's recovery mainly to your products and recommended plan. Thank you!
Debra Baker
Lewisville, TX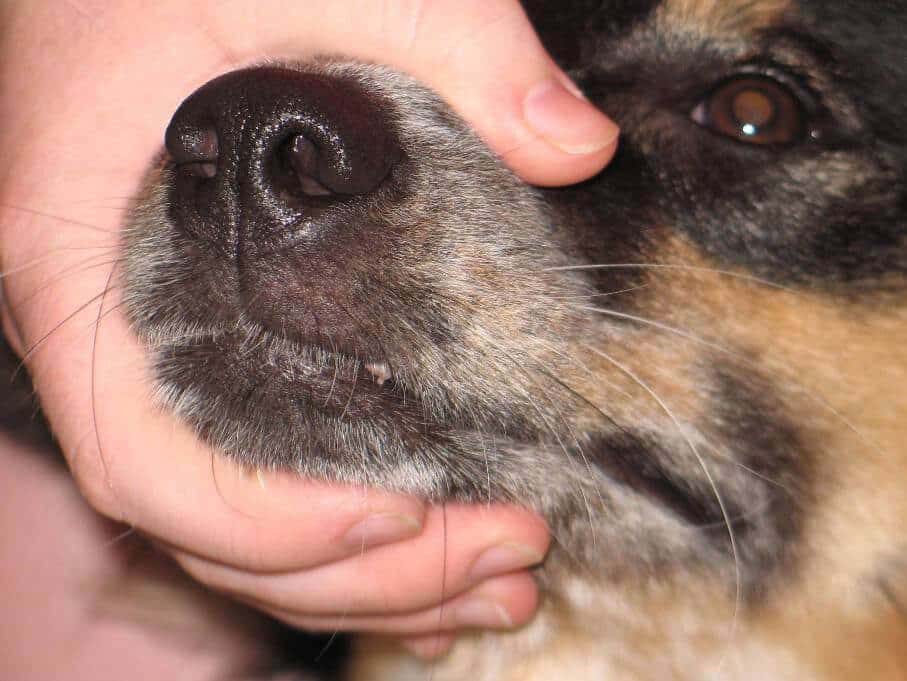 ---
Products Recommended for Canine Oral Papilloma Warts (COPV)