Another Dog Happily Overcomes Dysplasia Limitations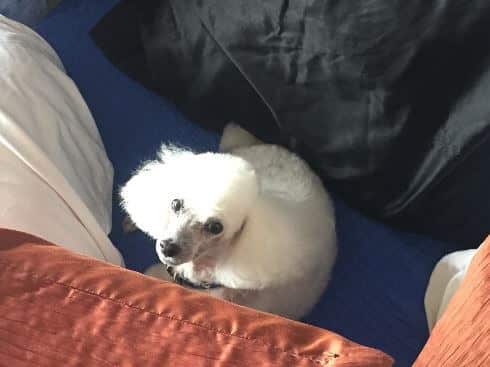 My poodle Viva was diagnosed with hip dysplasia when she was six months old. We did a number of things for her when she was first diagnosed, such as acupuncture and it did help. She functioned really very well until she was about 9 yrs. old. Then she really started to struggle. She was basically unable to get up from a lying position without a great deal of difficulty. I was beginning to panic. The doctors said that if it got bad enough I should consider removing her leg.
I started to search online and found Nzymes. The stories were so compelling that I thought I should try it for our poodle too. At first, it had no effect. The stories I read had the dogs all better in a week. I called them and spoke to a very nice and helpful person who told me to increase her dose and give it more time.
I have given Nzymes to Viva ever since. In a couple of weeks she was much improved and now at 13 years old, she still runs and jumps and plays like a champ.
I am SO grateful for this product. I truly changed Viva's life and has given me such joy.
Thank you!
Products Recommended for Dog Hip Dysplasia Challenges
Free Shipping on Orders of $65 or more