Facebook Posting & Video: Dog Paralysis Recovery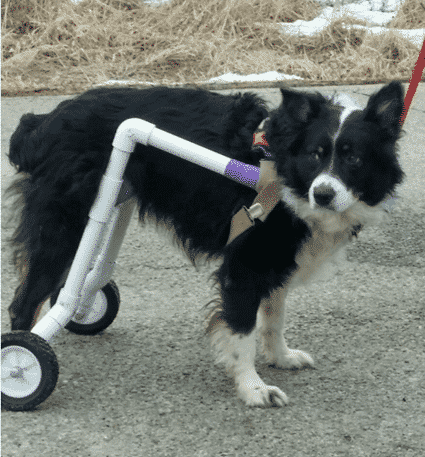 Bailey's pet-parent, Vicki, posted a Facebook comment on our Sprouted Granules page on Jan. 30, 2016.  You can see her original remarks there by visiting that page and looking under "Reviews".  But, we have also inserted a 'screenshot' of those remarks below. Upon seeing the comments that there was video proof of Bailey's progress, we collaborated to get copies of the video clips to put something up so visitors could witness Bailey enjoying a normal life once again. The original remarks by Vicki tell the story better than we can, but thanks to her, we are able to provide the Video (bottom of page).  A video story: 'Aussie rescued from wheelchair'.
This is just one more case of a dog owner near ready to commit their canine friend to live in a wheel chair, which we hate to see.  Fortunately, many people are finding Nzymes® and trying Sprouted Granules or Antioxidant Treats before it is too late. 
It should be noted – If a dog has been confined to this type of living for too many months, drastic amounts of muscle atrophy will be a result, along with other elements that can likely degrade, such as ligaments, etc. Whether or not a dog can recover from such long-term degradation, and properly walk again is yet an unknown to us. This is why we hope to get people to try Nzymes® before making such a desperate decision.
---
Here is a copy of Ms. Stamler's original FACEBOOK posting.